Investment Process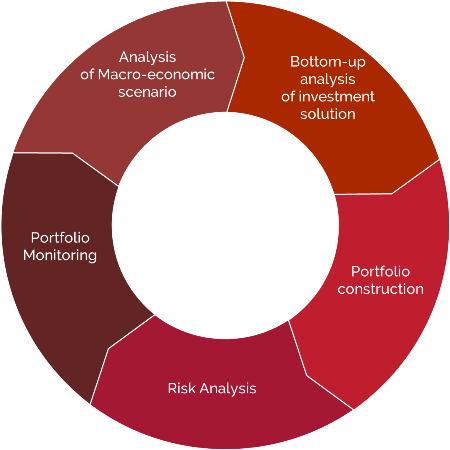 Carthesio offers the best investment strategies on different financial markets, combining macro-economic scenario analysis together with bottom-up analysis of single investment opportunites.
We implement a rigorous risk management process that allows an adequate risk assessment, through a constant monitoring of financial markets, portfolios and main risk measures and, thanks to proprietary and non-proprietary models, a continuous repricing of the underlying assets.
Investment decisions are always valued both ex-ante and ex-post and shared with General Management, Asset Management, Risk Manager and Compliance, highlighting potential issues.
Risks analysis and continuous monitoring, within funds portfolio managed by Carthesio, are guaranteed by Risk Management, through sophisticated IT tools.